Unknown Type
Standard Pack Sling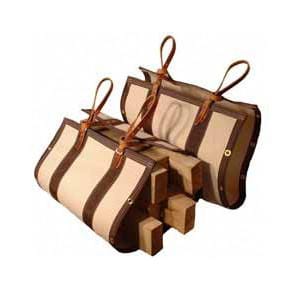 Set of two canvas pack slings.
26"x 60" with leather straps to attach to pack saddle.
Used to pack bulky items easily.
Handles feed, firewood, hay, etc.
Sling Panniers NO LONGER HAVE GROMMETS ON END SIDES
In stock and ship within 1 - 2 days.